Welcome to my beautiful boutique
Nordic Artisinal Handicraft in the middle of central Strömstad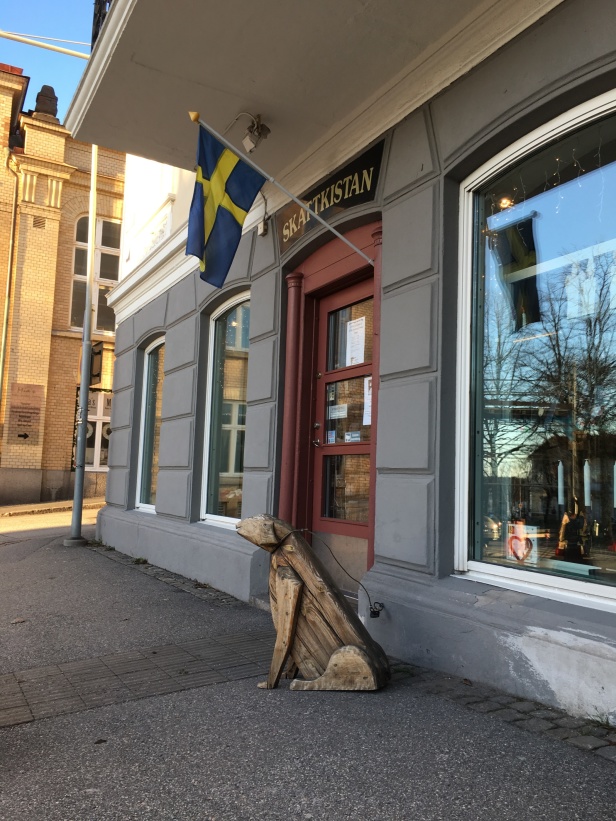 At Skattkistan in Strömstad, you'll find Nordic konsthantverk at its finest. Here you'll find unique applied art, from jewelry to interior decor, artisanal handicraft made by local artists as well as by larger, well-known designer brands within glass, ceramics, porcelain, metalwork and wood. Furthermore, you'll here find clothing and other textiles; linen, woven cloths, pillows, blankets etc.
Cards, napkins & candles of good quality are also gift ideas from this fine boutique that has been in Strömstad since 1986.
Entirely unique to Skattkistan is that we now offer yarn and knitting kits with historical knitting from Bohuslän; Bohus Knitting and our own Silfverberg Design. Natural fiber yarn and angora by our own angora rabbits, hand cut by Skattkistan's owner Pernille Silfverberg.
Warm Welcome!